back to Child Labor in the 1990s
Pictures of Child Labor in the 1990s (page 1)
Picture 10 (continued from Gilded Age pictures) (10)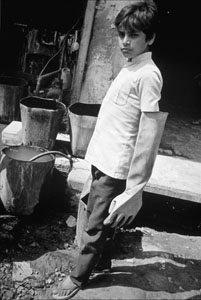 Picture 10 shows an electroplate worker in India, 1993. Description of Picture 10: "The educated use of protective equipment by electroplaters is extremely important in preventing contact with various metals and acids. The minimum protective equipment should include gloves, aprons, boots, and chemical handlers' goggles. Aprons should come below the top of the boots.
In addition to poorly fitted and inadequate protection, this photograph is a graphic illustration of the size disproportion between the children and the protective equipment offered to them. Children work in a world that is designed by and for adults. Children are rarely if ever considered in the development of protective equipment." (11)
Picture 11 (12)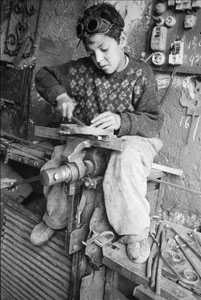 Picture 11 shows a metal worker in Morocco (1997).
Picture 12 (13)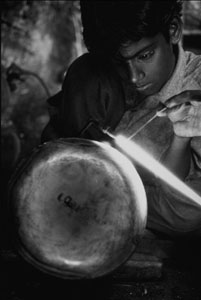 Picture 12 shows the manufacture of polished metal tableware in India, 1995. Description of picture 12: "They use high speed polishing machines and the noise in these factories is overwhelming. No doubt most of the workers suffer hearing loss from the loud noise." (14)
back to Child Labor in the 1990s